Every US employer must maintain USCIS Form I-9 for their US based employees, whether US Citizens, legal permanent residents or foreign workers. But for foreign workers, whose work authorization may be term limited, it is necessary to track and update that form when it expires.
NEW HIRES: The work authorization document needs to be listed in Section 2 of the I-9 form, listing the expiration date of the document as listed on the document. However for certain TPS workers (from El Salvador, Haiti, Honduras, Nepal, Nicaragua and Sudan), subject to the automatic extension of their authorization in the recent Federal Register notice, the expiration date is as listed on the following table: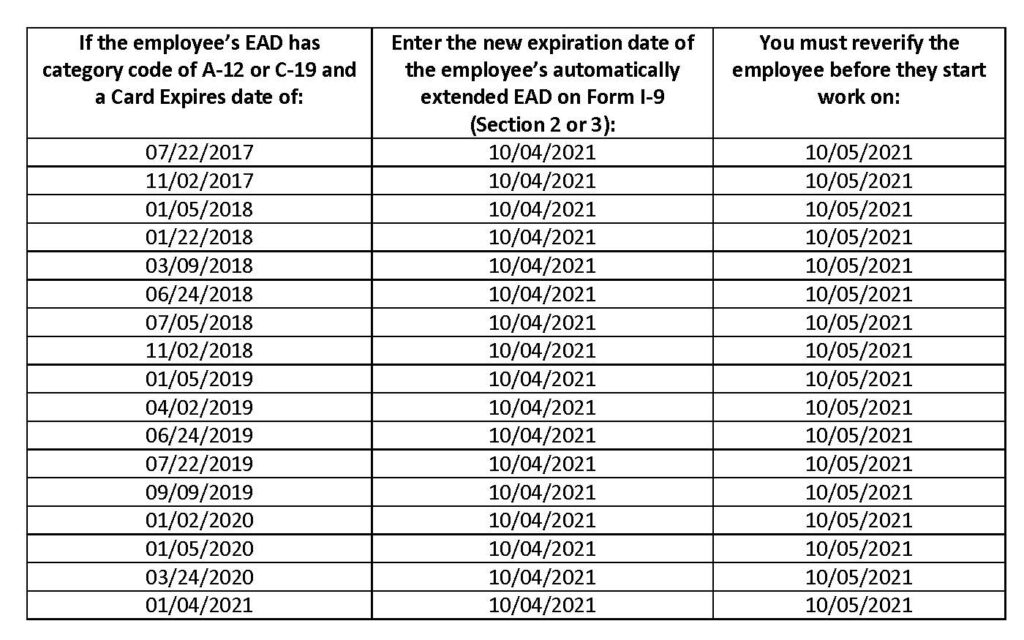 EXISTING HIRED FOREIGN WORKERS: For RE-VERIFICATION of existing hires, you must update Section 3 of the I-9 with the new expiration date listed above. Note that if you have already used Section 3 on the original form, simply print a new copy of page 2 of the I-9 and attach it to the original I-9.
Call or text IBLF (202-296-1111) if you have any questions on this procedure.