General Immigration Services
Helping Families, Business, Asylees, Workers and Children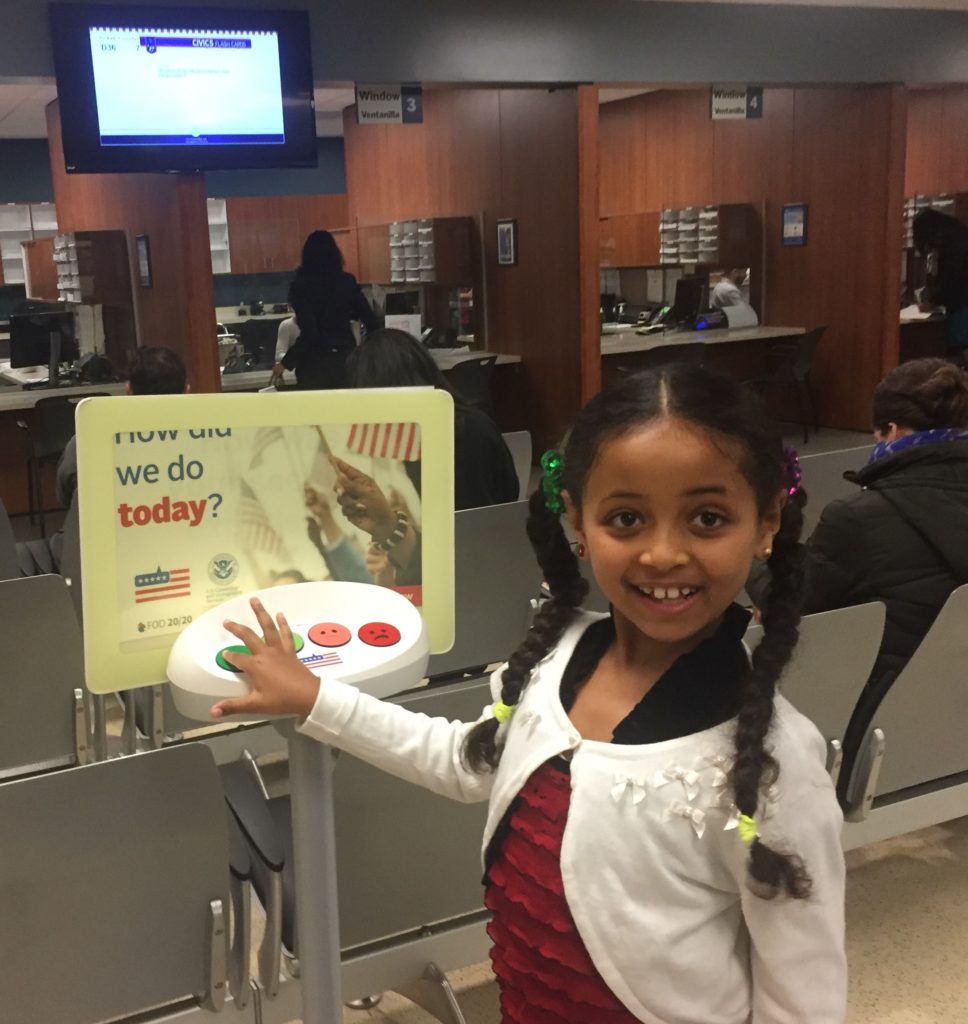 Originally we represented African artists and dancers who were seeking entry into the United States on either a temporary or immigrant basis. And then in 2003, we joined forces with Mr. Robert M. Price, who having built up a substantial and respected immigration practice, decided to leave it to concentrate on his civil and criminal legal work. Since then, we have represented clients from over 30 countries, the Middle East, the Far East, Europe as well as Latin America, the Caribbean and Africa. From filing all the normal immigrant and non-immigrant visas, obtaining your legal permanent residency or simply business visit authorization, we have developed substantial experience in both family-based and work-based visas, and use a secure internet on-line computer system to communicate and process all our cases.
IBLF handles all aspects of immigration law — the initial application through appellate filings, believing that knowledge of how to fight an appeal helps us prepare the initial application one of our clients wants to file. If we can't solve a problem one way, we try to lay out the alternatives and find a solution that allows the goal to be accomplished. If one course is not possible, we will tell you so, and tell you why. We are not afraid to take the hard cases, even ones where we may be all but certain to lose. If you want us to fight, we'll give you the best odds we can, and do our best to change the law to what is right.
AREAS of CONCENTRATION:
US CITIZENSHIP: Gaining your citizenship is the final step in the long immigration process, yet the requirements for naturalization are very specific and sometimes very confusing. What seems to be a simple process, the reward of many years of waiting, can be a surprise if certain requirements of travel, criminal records, or status are not met. IBLF prides itself on careful preparation. And we are prepared to, and have successfully filed mandamus petitions to force the US government to act after undue delays in adjudicating the application or administering the oath.
FAMILY UNIFICATION: Spouses, Parents and Children are the most important people in the world for any person — yet the immigration laws make it hard for US Citizens and other legal residents of the United States to bring their family home. Careful documentation of birth certifications, support requirements, and preparation of the necessary evidence is the key to successful petitions. IBLF prides itself for fighting hard for husbands and wives, parents and their children.
RELIGIOUS BASED VISAS: IBLF has secured both immigrant and non-immigrant visas (I-129 R-1 & R-2, I-360) for various denominations of religious workers, handling this difficult area of immigration law with clear documentation and substantial evidence. The US government's almost automatic presumption about fraud and fake religions, based on a official memorandum estimating that 60% of religious based visas were false, (an assertion which most immigration attorneys believe is not supportable) means that each application needs expert handling, and quick unambiguous responses to service questions.
ASYLUM Applications: Persecution in a foreign country provides the basis for obtaining legal status in the United States. IBLF has been very successful in representing clients facing persecution in the their home countries, and has developed special expertise with respect to applicants or refugees from Ethiopia, Cameroons, Rwanda, Congo, Sri Lanka, India, Tanzania, India, Bangladesh.
BUSINESS IMMIGRATION: We help companies and employers that want to bring workers or management to the U.S.; immigrant and non-immigrant work visas, I-9 compliance and auditing, H1-B1s and H1B2s, training visas (J1 / J2), investment-based visas, L-1 and L-2 visas transferring managers or key employees to new subsidiaries of foreign companies. Careful documentation is always required, and IBLF's focus on business will ensure that your application are fully supported with accurate business data. We will also help you with your planning and international fund transfers to support investment visas.
LABOR CERTIFICATION: The PERM process begins a full evaluation of the job requirements, careful identification of the job categories, establishment of prevailing wage documentation, as well as assessment of the foreign worker's skills and educational certifications. Maintaining the proper documentation and readiness for USCIS audit procedures is a key to the successful worker visa application.
INVESTMENT VISAS: EB-5 Investment visas pose special challenges for the would-be immigrant. Not only must the investment funds be carefully screened, but the business project carefully chosen. IBLF can help evaluate and choose the investment vehicle, and, if necessary, assist in the develop of a viable business plan. We have helped investors from many different countries, and will design a strategy best suited to any particular investor.
APPEALS / Requests of Evidence / NOTICE OF INTENT TO DENY: IBLF prides itself on fixing what others have messed up, sometimes our clients have filed papers without the necessary documentation, sometimes with information which the government claims is false or fraudulent. Sometimes other attorneys have mangled the required evidence, or misfiled or simply not known what to do. In these cases, we have to work harder to fix what was broken, but we are proud of our successes.
WAIVERS (I-212, I-601, et al): Sometimes special relief is needed for situations where criminal conduct or fraud or fraudulent filings have prevented a client from obtaining any immigration benefit. In these cases, it is sometimes possible to establish the necessary extreme hardship that permits forgiveness of such impediments. IBLF prepares these applications and requests for relief based on its continuing appeal experience.
CONSULAR PROCESSING: IBLF helps with all submissions to the National Visa Center (NVC) or directly to the US embassy processing your visa.
—
If Interested in Petitioning for a Relative, please complete and submit the following:
Consular Processing
US Embassies are charged with the responsibility of reviewing and processing visas for foreign nationals who will travel to the United States based on various legal grounds, including asylum, employment-based and family relative petitions. Prior to an interview at the embassy, various forms and supporting documentation must be prepared and submitted online normally.
If you are interested in obtaining information on IBLF's assistance with Consular Processing, please complete and submit the following:
————————-
DACA – New Application
Please complete the following form to initiate a consultation with our staff and attorneys. Please note that while the information you provide does not create an attorney / client relationship until we consult with you and agree upon a contract for services, we will maintain your information confidential